The continuity of carer model is a way of delivering maternity care so that childbearing women and birthing people receive dedicated support from the same midwifery team throughout their pregnancy, birth and transition to parenthood.
Lancashire and South Cumbria Maternal and Newborn Alliance are committed to ensuring the provision of evidence-informed, family-centred models of midwifery across all maternity services. Relational Midwifery Continuity of Carer has been shown to transform outcomes and safety for those who use maternity, offering a more positive and personal experience. MCoC was also the single biggest request of women heard during the latest National Maternity Review.
MCoC has been shown to improve job satisfaction, offering flexible and meaningful practice models for midwives. Ongoing service pressures, resource constraints and implications of COVID-19 have contributed to challenges with implementing MCoC at the scale required to ensure improved outcomes and long-term sustainability. Support is being offered at local, regional and national level to strengthen essential building blocks and address workforce needs.
Building on the recommendations of Better Births and the commitments of the NHS Long Term Plan, the ambition for the NHS in England is for MCoC to be the default model of care available to all pregnant women in England, with rollout prioritised to those most likely to experience poorer outcomes. Where safe staffing allows and essential building blocks are in place, this should be achieved by March 2024.
As a system, Lancashire and South Cumbria are offering support to each maternity unit, including:
providing funding for a dedicated MCoC lead midwife at each site
funding for MCoC equipment and resources
system-level consultancy support.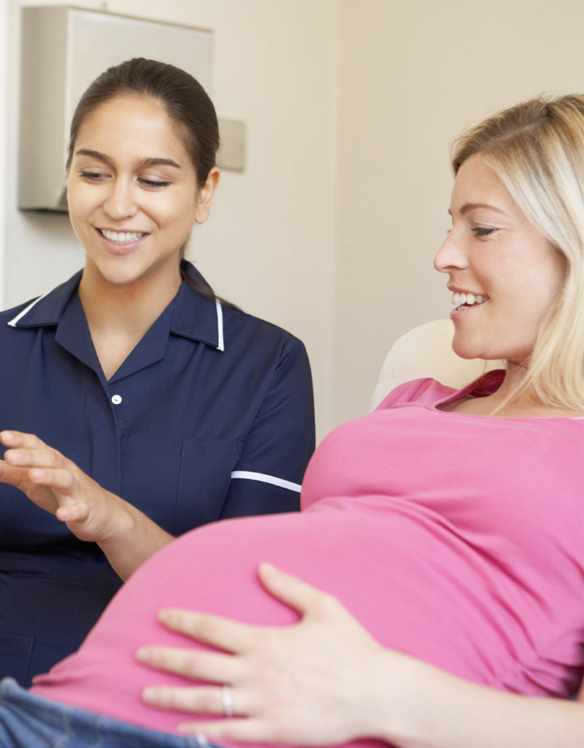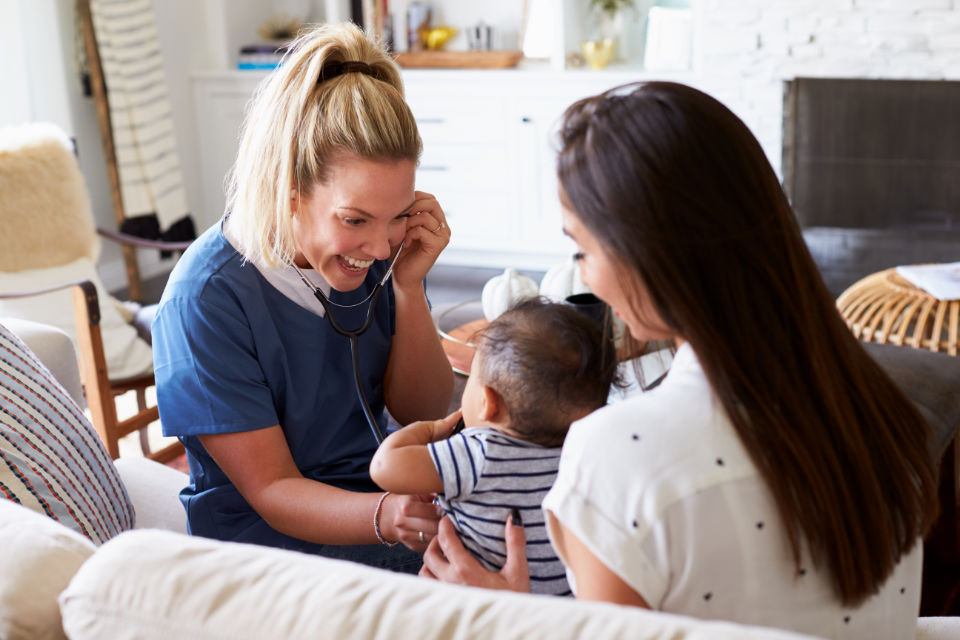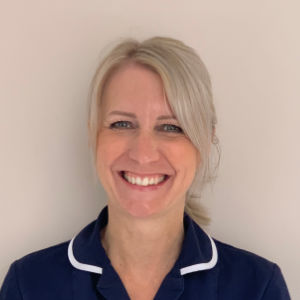 Bio
Hello my name is Justine Eadie and I am currently working as the Project Lead Midwife for Continuity of Carer at Blackpool Teaching Hospitals. I began my nurse training in 1991, working on an acute medical ward until commencing my midwifery training in 1996 at ULCAN.
My background includes working in a traditional community midwifery team for 22 years, during this time I felt passionate about caring for women and their families in my care.
I have had the pleasure of attending many home births of the families in my caseload and found the continuity of this so rewarding. Being a community midwife means you touch all aspects of people's lives and I had great job satisfaction from feeling I could support and make a difference during such a life changing event, and during transition into parenthood.
I feel privileged to be part of those lives I have had the honour of being involved with and along the way have developed trusting, meaningful relationships that have had a profound effect on how I practise as a midwife. I believe that building a rapport with our women and offering choice and personalised care empowers both midwives and women. 
My passion is ensuring all women feel respected, cared for, listened to, and receive optimum care during their antenatal, intrapartum and postnatal journey to ensure the best pregnancy outcomes.
Embracing the implementation of Continuity of Carer has given me a new and exciting opportunity to be involved in the national transformation of our maternity services. This model of care will strengthen the relationships between women and midwives, and in doing so will have positive impact on outcomes, and health and wellbeing.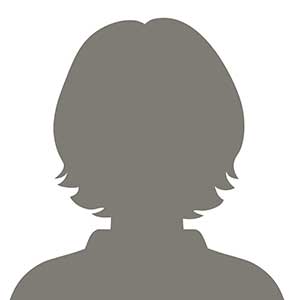 Bio
I have a background at both practitioner and leadership level in both midwifery and health visiting.
Previous roles have included Infant Feeding Coordinator for community services and then later within maternity, Specialist Health Visitor for Sure Start, Practice Development Lead for 0-19 services and Development Support Officer at the Centre for Early Child Development at A Better Start Blackpool leading on the transformation of Blackpool's health visiting service.
Currently as Public Health, Prevention and Early Intervention Strategic Manager for the local maternity transformation programme within Lancashire and South Cumbria, my work nurtures a shift in culture to ensure that prevention work is embedded in the daily work across our maternity units and associated local systems. Our current priority areas are smoke free pregnancies, parent-infant relationships, infant feeding, maternal nutrition and trauma informed care.
Together with service users, services, commissioners and local public health teams we co-produce action plans which aim to standardise policies, guidance and training for staff and to develop or strengthen pathways of care for service users so that you can access care that is personalised to you.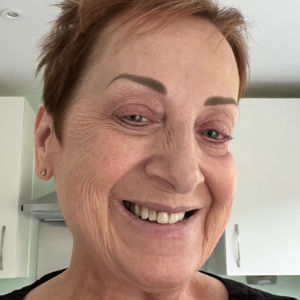 Bio
Hello, my name is Ruth Deery.  I am the Midwifery Continuity of Care Lead at University Hospitals of Morecambe Bay NHS Foundation Trust who provide services in South Cumbria and North Lancashire in the Morecambe Bay area. I am also a Professional Midwifery Advocate (PMA) and hold a Diploma in Complementary Therapies which I use for women using our maternity services and for midwives. I believe that in order to support women midwives themselves need to be well supported and I have written extensively about midwives' support needs and restorative clinical supervision. 
 
Over a career spanning forty-six years I have linked my academic and clinical knowledge to clinical midwifery practice to explore resistance to change and then promoted change management, reflection, action and inspiration in others. These skills have enabled me to market and communicate the benefits of new ways of working across several maternity workforces in England and Scotland. 
 
My last academic post was at the University of West of Scotland where I worked as Professor of Midwifery. Academically, I have undertaken research which focused on organisational change, midwife-led units and birth centres and where I was always committed to working with clinical midwives in order to help them change and better understand their often difficult work situations.  I now use these transferable skills in my role as Lead for Midwifery Continuity of Care where I support midwives at South Lakes Birth Centre, Royal Lancaster Infirmary and Kendal Birth Centre. I was awarded Emeritus Professor of Midwifery status when I left to return to clinical practice in January 2018 at Helme Chase Maternity Unit in Kendal. 
 
I truly believe that midwifery continuity of carer is the way forward for maternity services, focussing on women's individual, unique needs, expectations and aspirations rather than the needs of the workplace. However, when designing midwifery continuity of carer, I think that flexibility is the key; designing services that fit our local context for women and midwives. This is certainly the case at University Hospitals of Morecambe Bay NHS Foundation Trust where we have a diverse population and a huge geographical area to cover.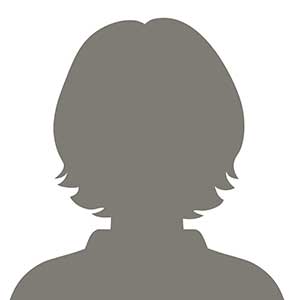 Bio
Hi, I am Rebekah and I am the Continuity of care project lead midwife at Lancashire teaching hospital.  I have been a midwife for nearly 5 years now. During that time, I have had the opportunity to work in all clinical areas and then accumulate that knowledge and skills as a continuity midwife. Having worked in a continuity model I have such an appreciation for the advantages of continuity for both the midwife and those they are caring for. I love the flexible way of working and how it allows midwives to stay upskilled in every area and allow for positive experience for both the midwife and those they are caring for. I have seen first-hand the amazing advantages to parent and baby from having care in a continuity model and am excited to be able to share this through my working in continuing to develop continuity at LTHTR.  
We already have 3 amazing continuity teams in place across the trust, which provide continuity of care through a number of different models. At LTHTR we are excited to set up the next teams to work towards our objectives of having continuity of care as the default model of care for all those accessing our service.
National Policy Documents
Midwifery Continuity of Carer
Interview with Prof Trixie McAcree
National Lead for MCoC
MCoC from concept to viable model
Prof Jane Sandall and
Prof Trixie McAcree
MCoC insights from the Frontline
Patient Safety Learning Hub
MCoC – cleared for take-off
Midwifery Hour with
Prof Lesley Page and HoM Jo Crawford
MCoC in Worcestershire Acute Hospitals
With Caitlin Wilson, Consultant Midwife
MCoC what next for Continuity?
with Prof Trixie McAcree and Dr Tracey Cooper
MCoC vision and reality
with a range of senior leaders
MCoC what women want
Midwifery Hour with Stephanie Leach, Midwife, Worcestershire Acute Hospitals NHS Trust and Helen Hunt, Continuity Care Midwife, Worcestershire Acute Hospitals NHS Trust
MCoC during COVID-19
Midwifery Hour with Anna Byrom and Mel Radford
Continuity of Carer evidence
High-quality evidence, from a Cochrane review found that those receiving MCoC were:
24% less likely to experience preterm birth,
19% less likely to lose their baby before 24 weeks' gestation, and
16% less likely to lose their baby at any gestation.
Less likely to have an instrumental birth
Less likely to have an epidural, amniotomy or episiotomy
They were also, more likely to:
Know the midwife that knows them in labour
Feel satisfied with their experience of maternity care
It is important to be aware of the evidence associated with MCoC
Lancashire and South Cumbria
Continuity of carer resources and information
Continuity of Carer Downloads for Staff
Training and learning opportunities
New dads can download DadPad for advice and support Dads-to-be in Lancashire and South Cumbria are set to benefit from the DadPad app - an...