The Digital programme, using the motto of "Women Centred, Clinically led, Digitally Driven" is closely aligned to the Maternity Transformation Programme's Harnessing Digital Technology workstream, and has evolved from the early targets of
1: Implementing interoperable maternity records:
Over the last two years we have rolled out the BadgerNet Maternity Information System, which has enabled all providers of maternity services to access full, up to date clinical records, wherever a woman attends for care across the four Trusts of the LMNS.
2: Ensuring that women have access to their own digital care record 
 
As part of the BadgerNet programme, women can now access their own clinical maternity records which included access to general and bespoke information and the ability to maintain her own personalised care and support plan (PCSP).
3. Offering a digital toolset to ensure that women have access to unbiased, evidence based and locally specific information.
Women can now receive via push notification or access the links and leaflets via a digital device of their choice, enabling them to make choices about the care that they and their babies receive.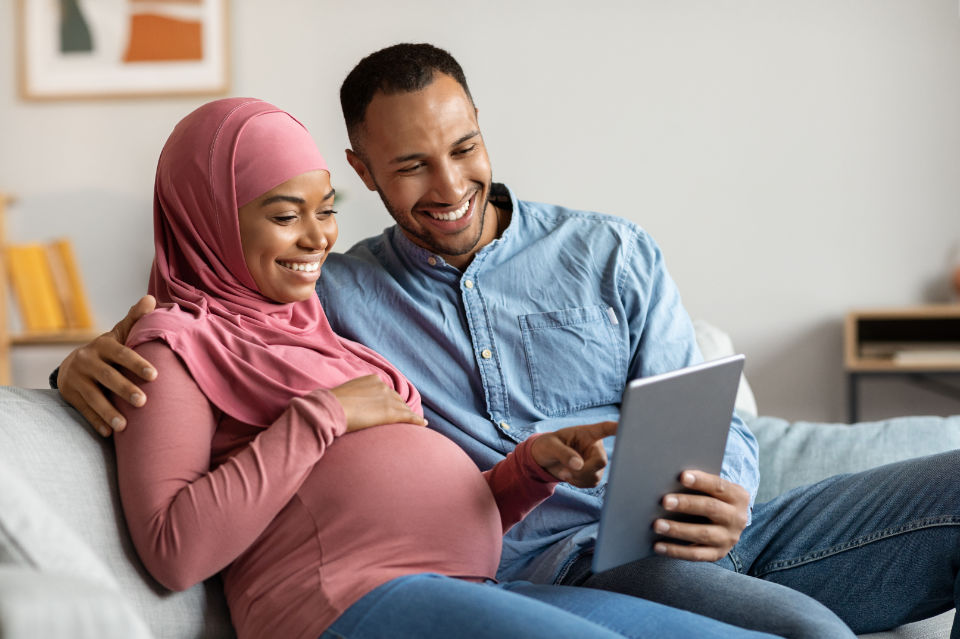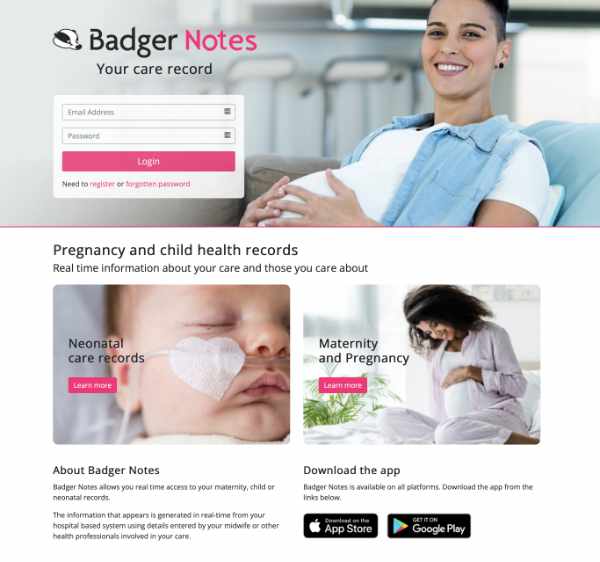 During 2021/22 we received a substantial grant from NHSE&I towards improving our digital maturity and have been able to invest in new equipment, improved connectivity and some exciting new apps to offer antenatal education to women, who can't always access face to face sessions, and in many languages.
Our ongoing strategy is based on the NHSE & What Good Looks Like Framework
Well led
Ensure Smart Foundations
Safe Practice
Supporting people
Empowering Citizens
Improving Care
Healthier Populations
We have several projects of ongoing work, including
Developing linked local and ICS maternity digital and data strategies;
promoting the role of the digital midwife, to ensure that the correct processes in place to streamline the provision of clinical care within each trust and collaboratively across the LMNS;
collecting and reporting on the data to support services to achieve the Clinical Negligence Scheme for Trusts national maternity incentive scheme to support the delivery of safe maternity care.
Working across specialties developing resources for service users and their families including the new "Healthier Together" website which will provide health information and access to local resources and support.
Using data to inform health care planning and invest in services where they are needed most.
Useful information and links
New dads can download DadPad for advice and support Dads-to-be in Lancashire and South Cumbria are set to benefit from the DadPad app - an...