Working in health care has never been so challenging. The impact of the Covid 19 global pandemic has seen unprecedented staffing pressures in terms of capacity and has also has a significant impact on staff health and well-being.
Whilst we are working as a system to address the capacity issues which we are all currently facing, to relieve pressure on all our maternity health care professionals and support workers, we also want to make accessing support, advice and other resources as easy as possible.
This area of the resource hub has links to available resources for both staff and students across the system to enable this.
The Launch of Petals specialist Counselling Service
Information for staff from the Lancashire and South Cumbria Reproductive Trauma Service introducing the service….
Petals is The Baby Loss Counselling Charity. As part of their work with parents, they're also available to support Healthcare Professionals working alongside families experiencing trauma and/or loss from pregnancy and/or birth experiences. Through the Lancashire and South Cumbria Reproductive Trauma Service, Petals is being funded to offer you specialist counselling support for your own emotional wellbeing, in order to better support the families that you work with.
This is a confidential space to begin to process some of the feelings and experiences you have, because of the nature of your work. There is a self-referral process on their website, which can be accessed by:
Scanning the QR code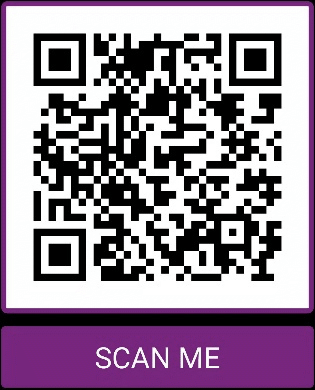 We are looking forward to partnering with Petals to provide you with this support in your role.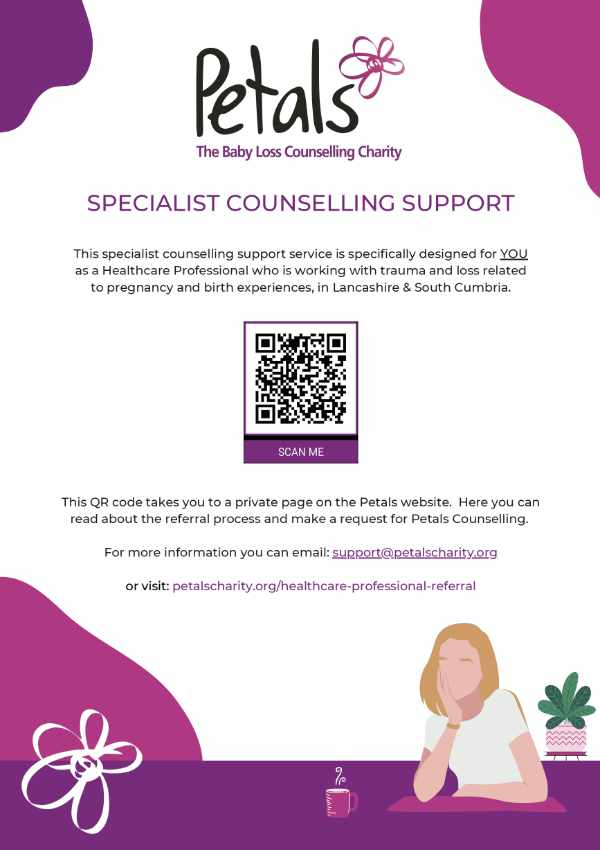 New dads can download DadPad for advice and support Dads-to-be in Lancashire and South Cumbria are set to benefit from the DadPad app - an...